New Leader Assimilation (NLA) Program
The New Leader Assimilation Program, a key component for New Leaders and Executive On-boarding.
Buy our New Leader Assimilation Report 
We've simplified the NLA process so it can be conducted in-house by current staff members asking the 'right' questions.
Conduct your own New Leader Assimilation (NLA) Program in house.
The New Leader Assimilation Program introduces your new leaders and their staff to each other in a half-day (4-hour) or less. This NLA Program shortens the time frame for relationship building from many months to a few hours. This easy-to-follow program is affordable, high energy, interactive and enjoyable for your staff.
This report was created by Colle Davis, CMC – Certified Master Coach, CEO, Concept to Licensing LLC, a Florida-based company, USA. http://mycoach.com cdavis@mycoach.com – 804-464-3532. Colle Davis has been an Executive Coach for 35 years and has conducted many New Leader Assimilation Programs for large companies and start ups.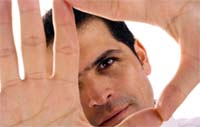 Benefits for New Leadership Assimilation Program:
Affordable
Requires only a half-day of staff time.
Offers immediate benefits and payback.
Interactive, high energy and FUN for the staff.
Our New Leader Assimilation Program Report offers:
A Facilitator's Guide to conduct the Program
A Participant's Guide that explains the process for asking questions and providing impressions to their New Leader
A New Leader's guide to support their process for answering the questions and creating a positive impression with their direct reports.
The New Leader Assimilation Program is a six-step process that offers a new leader's support staff an opportunity to ask an array of questions to their new leader while giving their impressions of their new leader in a safe and supportive environment. It uses the fastest and most effective resources for creating working teams. It may not be magic, but the immediate results seem like magic.
To purchase the New Leader Assimilation Program Report, to conduct it in-house, the price is only $299.00 instantly available in a easily delivered (.pdf) format.
CLICK HERE for payment and instant delivery of  New Leader Assimilation Program.
"I would like to take the opportunity to provide you with my strong endorsement of Colle Davis in his development and support of The New Leader Assimilation program that was conducted when I was the VP Global Business Unit Manager at Weatherford International.

This program utilizes the strength of teaching and training human behavior and leverages a very organized process to lead the participants through a day of learning more about their new Leader, in this case that was me.

As you are probably aware, rather than waiting the typical/traditional 6-9 months to learn and get to know the new Leader in an organization, the New Leadership Assimilation process literally takes months off this process and leads to improved communication, efficiency and trust within the organization. Participants ranged from direct reports, to peers, to even the Executive Vice President, who was my boss. As a side note, he was a real skeptic, and after the session pulled me aside and said this process made a believer out of him.

Colle Davis' ability to work with the group on developing professional and personal questions by the participants, anonymously, was critical to this program's success. He kept the session interesting and moving along throughout the day.

Again, this is a very valuable and worthwhile initiative for a company with new leaders at any level.

If you have any further questions you may contact me."

Sincerely,
Skip Tierno
VP Sales & Marketing
Wyman-Gordon – A PCC Company

"I would like to offer my strong endorsement of Colle Davis. I personally have attended Colle's professional coaching and leadership program that was offered through the management of Weatherford International while I served as the operations manager of the Weatherford International, Broussard, LA, business Unit.

After experiencing Colle's leadership assimilation program, I personally mandated this program for every manager within my facility.

Colle has developed a program to educate team members areas human behavior and to further develop the leaders of an organization. With the assistance of this program, the leaders of your organization will learn effective communication skills, learn to trust and depend on their colleagues, which leads to a more efficient and cohesive organization.

Colle's ability to probe into the mind of the most difficult and toughest individual of any staff, his persistent approach of asking personal and professional questions in effort to get to know an individual, and to gain their trust, is part of this programs success. His ability to connect and relate to professionals at all levels of any organization has proven success to not only Weatherford International, but all individuals who have had the pleasure to participate in his program.

On a personal note, I contribute much of my success today to this program, both personally and professionally. This program is very worth while and will benefit the leaders of your organization as well as your bottom line.

If you so wisely chose this Leadership Assimilation Program, my only advise is that you make it mandatory for all managers within your organization. I suggest that you mandate that all managers not only attend, but participate. Give the program time to impact the individuals leading your organization. All leaders are very busy and feel they have little time to devote to a "Leadership Program". Colle Davis has his way of penetrating that barrier, or thought process, and finds a way to make them stronger and more efficient.

If you have any questions or would like to further discuss please feel free to contact the undersigned at your convenience."

Kind Regards,
Stephen Fleming
Cameron – Raising Performance Together
What your leaders and teams will gain from the New Leader Assimilation Program:
Learn to trust each other and work together as a team
Develop a shorthand in their communications
Know how to assign specific tasks to the most competent team member based on talent
Meet and exceed goals and expectations
Access and apply resources more effectively within the group
Insures each new leader gets 'up to speed' in the shortest amount of time possible to start working with their new team to accomplish your company's short term and long term goals ASAP.
For more information about the New Leader Assimilation Report: CLICK HERE.
FACT: The NLA Program grooms staff and their new leader(s) by establishing and enhancing a working relationship quickly.
FACT: The NLA Program does this with the least amount of trauma and stress for both the support staff and the new leader.
FACT: Most companies hire the most qualified person they can afford to fill the open position, give them a cursory introduction to those in their new work environment and expect them to jump into the fray and perform at their peak level within a few days or weeks.
FACT: Companies hire qualified employees and then act surprised when these same people show up who are (perhaps) shy, have few (if any) political skills to create trust in the workplace, and force them to learn by trial-and-error instead a much more effective method of assimilating into the company's culture. This is a very poor use of resources and generally irritates everyone involved.
SOLUTION: The NLA Program is a rapid-learning system that teaches every participant high levels of effective performance and communication skills. It's FAST. It's EFFECTIVE. It's EASY.
To purchase the New Leader Assimilation Program Report, to conduct it in-house, the price is only $299.00 instantly available in a easily delivered (.pdf) format.
CLICK HERE for payment and instant delivery of  New Leader Assimilation Program.
The Formula for Cultivating and Supporting New Leaders: New leaders are brought in to create measurable results and high levels of productivity in support of their company's initiatives and to help make the company immediately profitable and successful from their first day of their employment. However, new leaders are often at a disadvantage because they are faced with the real world of impressions and perceptions from their new staff. It's the role of this new leader to learn from their staff how he/she can best serve this new group of people and 'win them over' to create positive results.
The ability to quickly form trusting relationships is one that can be taught to those who have never had to develop the skill. The NLA Program demonstrates this skill in a safe and supportive setting so all of the participants learn the lessons because they are 'it in together' and they will tend to reinforce the learning as they continue to work together. Everyone benefits from the results of the NLA Program – the new leader, the staff, and the company.
Benefits of the New Leader Assimilation Program: The new leader and their team have the opportunity to address their concerns, and the new leader gains an astute insight into their new staff, and how this group of people thinks and responds to a wide variety of situations, simulations and understanding. This program shortens the time frame for relationship building from several months to a few hours.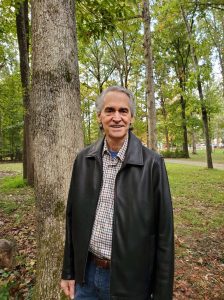 16Colle Davis has trained and coached executives within such companies as Amgen, Bank of America, Clarostat Sensors, Creative Labs Inc., CSX-Lines LLC, EDS, Electronic Arts, Farmers Insurance, J.C. Penney's, New Line Cinema, Wells Fargo Bank, PriceWaterhouseCooper, Red Bull, Colonial Bank, Grand Bank and Trust of Florida, Rockwell Collins, Sabre Technology Group, Sea-Land Services Inc., Stewart and Stevenson Inc., Weatherford International, Thompson Learning, Abraxix, Inc., and others. He has a 35-year record for grooming new leaders. His company conducted a 12-year research study, The Behaviors of Success Program, where they discovered that successful executives shared a number of common behaviors that contributed to their success and which are incorporated into the New Leader Assimilation program.
Contact us for more information: EMAIL (800) 952-6224 (PST)
Or 804-467-1536 (EST)
To purchase the New Leader Assimilation Program Report, to conduct it in-house, the price is only $299.00 instantly available in a easily delivered (.pdf) format.
CLICK HERE for payment and instant delivery of  New Leader Assimilation Program.