About Us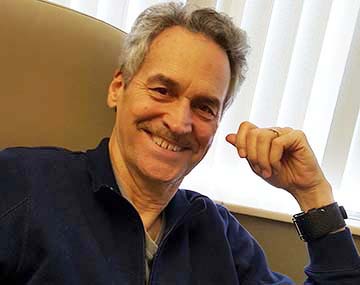 Colle Davis is a Certified Master Coach and has been a management consultant and personal executive coach to top level management and individuals for more than thirty years.
His company's list of clients include Abraxis Bio Science, Inc., AERO-TECT, Amgen, Ameritrade/TD Waterhouse, Bank of America, Boy Scouts of America, City National Bank, Clarostat Sensors, Cognizant Technology, Colonial Bank, Club Corp, Comcast, Creative Labs Inc., CSX-Lines LLC, DirecTV, !Entertainment Network, EDS, Electronic Arts, Farmers Insurance, Grand Bank and Trust, J.C. Penney's, New Line Cinema, PriceWaterhouseCooper, Qwest Communications, Red Bull, Rockwell Collins, Sabre Technology Group, Sea-Land Services Inc., Stewart and Stevenson Inc., Thompson Learning, Treasury Department, Bureau of Public Debt, United States Government, Weatherford International Ltd and Wells Fargo.
Colle is a nationally respected executive coach and keynote speaker. He has been a trusted advisor to Fortune 500 executives, small to mid-sized companies and individuals. His thirty-two years of executive coaching have produced solid career enhancements and organizational improvements for his clients.
Over a twelve-year period, Coach Colle conducted a research project, The Leadership Lab, tracking 218 corporate executives from forty-different companies in twelve-separate industries. The results from The Leadership Lab were compiled and are now being used as part of the Behaviors of Success Program his company offers. He also speaks on the topic of success using more efficient behaviors to achieve outcomes.
For over ten years, Coach Colle authored a newsletter called: My Coach's Note that was read by thousands of people around the world. A renewed newsletter will again be available in April 2017.
Coach Colle has owned his own companies since 1982 and has served as a coach, mentor and trainer for thousands of people in leadership roles since then. He held Series 6, 63, 7 and 23 securities licenses and owned the branch office of a brokerage firm and was a licensed insurance salesman before becoming an executive coach.
Coach Colle attended the University of California at Davis majoring in Renewable Natural Resources. Before UCD he attended San Diego City College majoring in Life Sciences.
Coach Colle Davis served in the US Navy from 1964 to 1968 and is a Purple Heart recipient. He is married to Phyllis Davis and lives in the Richmond, Virginia, area in Woodlake on the Swift Creek lakefront.
His is also lead inventor for Portable Farms® Aquaponics Systems (utility patent application filed December 2013) which have been sold in the US, Canada and 16 countries. Colle is Director of Aquaponics University, an online school that teaches students how to assemble and operate an aquaponics system with students all over the world.
Phyllis Davis is the owner of a global online university offering a variety of courses on Classmarker.
She is recognized for her thirty-years as an expert in the field of American Business Ethics and Etiquette, and her coursework is currently taught in 71 countries. She is the author of a quiet little non-fiction business book, E2: Using the Power of Ethics and Etiquette in American Business (Entrepreneur Media – 2003)
Phyllis has self-published 5 e-booklets that sell globally, and are offered on the Gumroad platform. They are based on her patent-pending technology for a popular new food-growing system called aquaponics. Her farms, Portable Farms® Aquaponics Systems, are now in 50 US States, and in 20 countries throughout the world. The titles of the booklets: Commercial Aquaponics GOLD, Backyard Aquaponics GOLD, Aquaponics GOLD, Greenhouse and Warehouse Aquaponics GOLD, Solar Aquaponics GOLD. 
She owns 4 companies, and is quick to say she hasn't had a good night's sleep since 1972.
Phyllis, is the author of the psychological suspense thriller, The Retirement Plan, written under the pseudo name, Pe Davis.
She was in the first small group for The Artist's Way (Tarcher/Putnam Publishing, 1992) with Julia Cameron in 1989 before the book sold millions of copies, and became an international bestseller, she is also mentioned in Ms. Cameron's book. Pe went on to write the workshop based on the the book, and has graduated more than 50,000 students from the 6-week workshop in small groups held in universities, schools, churches, private homes and meeting spaces. She is passionate about issues related to the creative process in such expressions as writing, painting, sculpting, music, dance, acting, design, pottery, textile creations, and the performing arts..
Phyllis and her husband of many years, Colle, have lived much of their adult lives in Southern California. In 2016, they relocated to Richmond, Virginia, and live deep in the woods of a pine forest on a fresh-water lake, with their 2 Cavalier King Charles Spaniels, Dolly and Scarlet.